Deadmau5: Lots of Stuff in a Store Los Angeles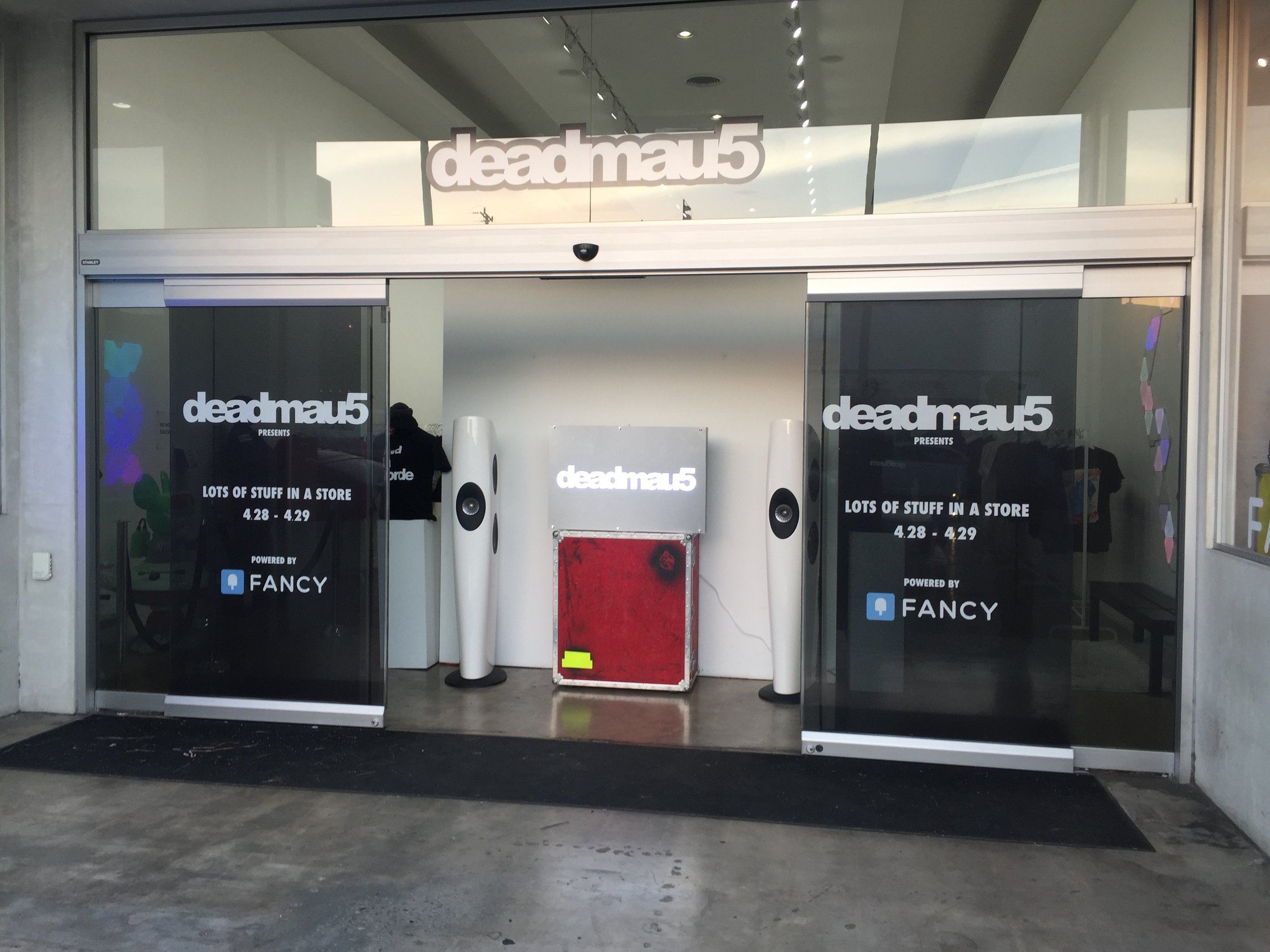 From MixMag
As mau5trap boss Deadmau5 readies to take over the city of Los Angeles for a four-night run of shows for his 'lots of shows in a row' tour, he's brought with him the equally as aptly titled 'lots of stuff in a store' pop-up shop.
Open on Friday April 28 and Saturday April 29 from noon until 8PM, the store will host a variety of collectibles and exclusive merchandise including Deadmau5 and Ron English vinyl toys, posters and prints, headphones and official mau5 clothing merch and a special collaboration with Kid Dangerous too.
The store will also feature several mau5heads from Deadmau5's own personal collection, including one created by Ron English that was made for charity with proceeds donated to Win, a New York-based homeless shelter provider and supportive housing resource for women and families in the city.
Check out the store, open at 346 N. Fairfax Ave in Los Angeles.