G-Eazy: Gerald's Barbershop Oakland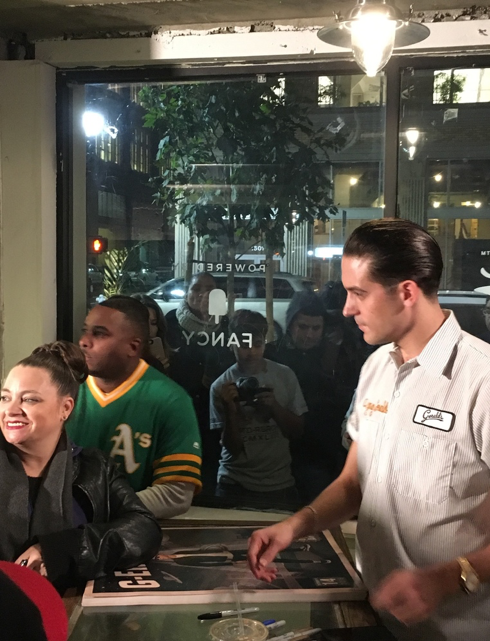 From EvigShed.com
From the Bay to the Universe. Sums up both G-Eazy's story and mission. After successfully putting out a platinum album, multi-platinum singles, amassing over a billion streams and traveling the world, G wanted to finish off this big year where he started…the Bay Area. Last week G-Eazy took over downtown Oakland and with the help of the Pallette Creative Agency curated one of the most extensive pop-up shop's any rapper has ever put on for their community and fans. The week-long lifestyle-focused pop up held in celebration of his sold-out homecoming show at Oracle Arena incorporated activations including the Bay Area native's friends as well as elements of his personal style and taste under one roof called Gerald's.
Daily and nightly events at Gerald's highlighted local Bay Area heroes from OG's to the new guard like Too $hort's "Pimp Tapes" Listening Parties with up and comers Hyphy Hoochies, the 11th Annual Mistah F.A.B. Toy Drive, Caleborate and Nef the Pharaoh Signings, and a Speakeazy featuring P-Lo, Kool John, Daghe Digital, Rexx Life Raj, Larry June, Marty Grimes.
The pop up included a barber shop, coffee shop, custom chain stitch embroidery by LA's own ChainGang, printed zine of all film photography by Grady Brannan, all-new G-Eazy 'Ladykillers' merch collection pieces and exclusive brand collaborations with Levi's, New Era, and Majestic.
(In Partnership with Fancy.com)