Steve Angello: Wild Youth/NYFW Gallery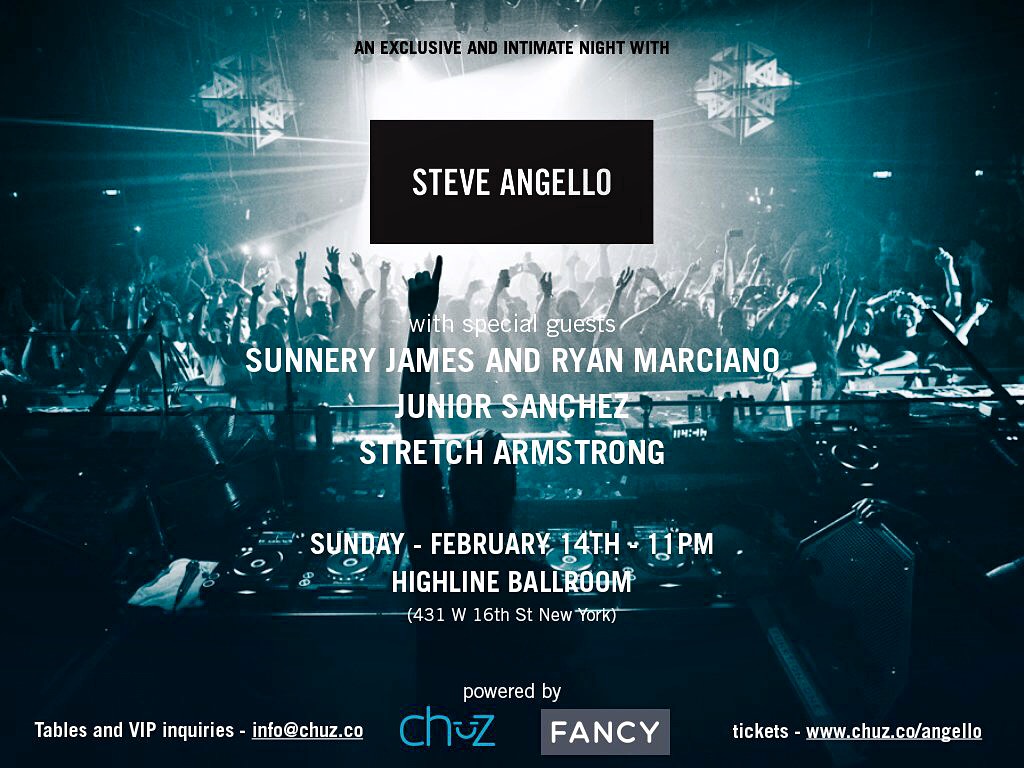 From MixMag:
Steve Angello will be presenting a four-day immersive exhibit at the renowned ADC (Art Director's Club INC) for New York Fashion Week.
Angello has created a multi-sensory presentation that will include photography, sculpture, music, fashion design and video works throughout the last half of New York's Spring and Summer 16' showcase. The project, hosted by Fancy & Chuz, is inspired by the artist's debut solo EP 'Wild Youth' and will also directly coincide with the launch of his unisex and children's clothing line, O-S-A. The Swedish artist worked alongside Odeur Studios on the upcoming collection, which features a variety of pieces including long tees and bomber jackets which display Angello's sleek, sports-inspired style.
The celebration kicks off on February 11 with a private gallery showing and the premiere of Angello's 'Tiger' music video, a collaborative art piece designed with Made By Forest and Acid & Marble. Following the debut, the exhibit will be open to the public from February 12 to the 14 and will come to a close with an intimate performance by Angello at New York City's Highline Ballroom.
Read More Here: https://mixmag.net/read/steve-angello-to-host-wild-youth-inspired-exhibit-at-new-york-fashion-week-news